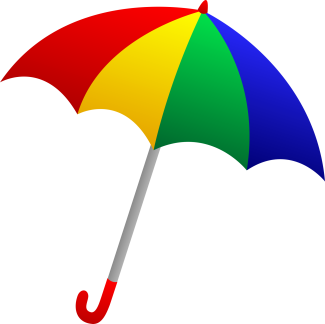 So, this is awkward. In my last blog post (ThinqStudio as Tabula Rasa) I wrote about ThinqStudio being ineffable and difficult to define. Now, here I am attempting to define what ThinqStudio is. I've been called foolish before; this is just another example. 
But I find playful joy in seeking things that others told me I shouldn't or can't effectively seek. Therefore, although I still believe that Thinq is, in many ways, ineffable and difficult to pin down with words, instead of words, let's try metaphors. A picture is worth a thousand words and is something that can communicate multiple ideas, while leaving interpretations to the viewer. A metaphor is kind of like that. It's a figure of speech with words and phrases to communicate meaning about an object in ways that may not be otherwise apparent. Perhaps that is a more creative and expansively descriptive way to attempt to describe ThinqStudio. 
Finding metaphors in experience: On August 31st, 2022, the ThinqStudio welcome event brought together Thinq Fellows and colleagues to explore the year's work and possibilities through play and community-building. During our gathering, each person chose a personal item they happened to have there that could represent them as a person. Within small groups, after describing these objects in relation to who we are, everyone applied those meaningful objects to represent something about ThinqStudio. Creating metaphors for Thinq in this collective process yielded a more imaginative description than we could as individuals.
The categories of metaphors:
ThinqStudio is a place to tinker, incubate, and create
Hammer - Destroy the old to build something new and creative.
Homemade Roasted Coffee - Willingness to experiment and accept failure.
Bike Lock Key - Thinq creates safety and a space for discussion.
Colorful Umbrella - Diversity, protection, and safety.
Fiddle - Creative and collaborative learning.
ThinqStudio attempts to challenge the status quo and stifling structures
Colorful Pouch - Challenge the norms and dominant ideas.
Bike Lock Key - Unlocks and allows an escape from stifling institutional structures.
ThinqStudio invites wholeness, energy, and planning
A Button - bringing our whole selves to work.
Laptop - Supporting the energy you put into work.
A Day Planner - Planning for the future.
Tools - A tool that makes things work in easier ways. 
ThinqStudio allows for playfulness leading to joy, creativity, and a personalized career
LEGO Man - Playful, emotional, creative, and personal.
Sticker Pack - Not taking ourselves too seriously.
Headphone Case - Playfulness and making teaching more enjoyable.
The metaphors and meanings that this group of Thinqers brought to our conversations suggest an ephemeral description of ThinqStudio. It's a start on a journey that shouldn't ever end: 
ThinqStudio is a supportive space where one can tinker with and incubate ideas in order to create new, innovative methods that challenge the status quo and stifling institutional structures. ThinqStudio is inclusive of diverse people and ideas, inspiring a sense of energy, playfulness, joy in one's work, and simply not taking ourselves too seriously. 
If you were to think about ThinqStudio through the metaphorical lens of some object that is meaningful to you, what would you select? And what would you say about what it can tell us about Thinq? Let us know: ThinqStudio@ucdenver.edu